We provide high quality products for your tuning. Because only the best is good enough and will last a long time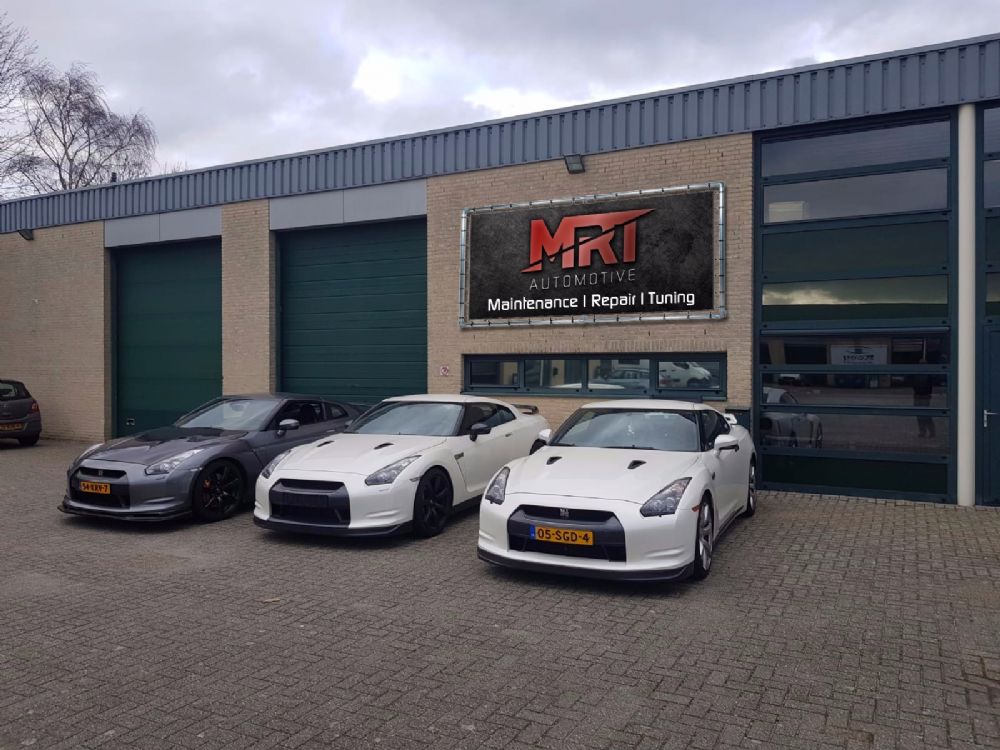 SportsCar Tuning
MRT-automotive is a sportscar specialist in maintenance, repair and tuning. We have completed several great and satisfying projects. Whether you would like some modest adjustments, or you would like to double the power of your sportscar… everything is possible!
Tuning a sportscar is very delicate. The factory standards are high and everything in a sportscar is well balanced for the ultimate performance and road handling. With the right tuning, you will strenghten these capabilities and your sportscar will show it's real potency.
GTR Tuning
Our mechanics have over 10 years in Nissan GT-R experience. This super sportscar is ideal for all sorts of tuning. With the right tuning, the Nissan GT-R will give you high levels of performance and pleasure… on the road, track or dragstrip.
We know exactly how a GT-R is built and what to change to make it perfect. For instance, the GT-R clutch is a weakness so we are specialized in building and upgrading this clutch. We even have these clutches on stock.
SuperCar Tuning
Owning a supercar brings out passion. We understand that completely. That is why we offer a wide range of tuning, especially for supercars. Because you don't want to put just anything on your precious car. Only the best is good enough.
Please visit us with your Lamborghini Huracan, Nissan GT-R or Audi R8. In fact, all supercars are welcome. We love to share our passion with u!
You can contact us without obligation or stop by at our shop in Raamsdonksveer, the Netherlands.